'
Scott Stapp Concert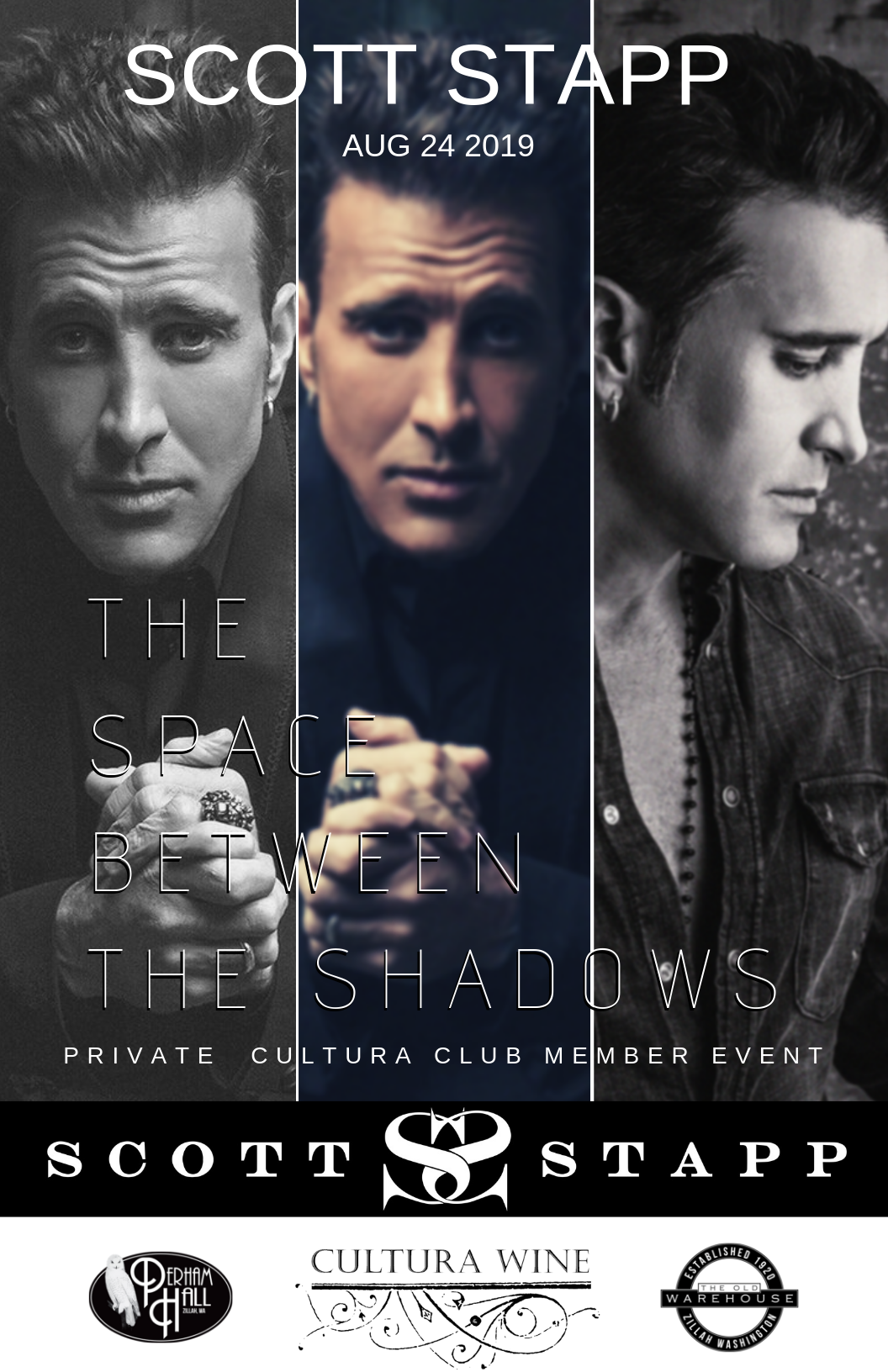 Scott Stapp Concert
We are pleased to announce this year's club party and private concert featuring Scott Stapp the voice of Creed!
Scott Stapp is known as a Grammy winning songwriter and frontman for Creed (over 50 million albums sold worldwide) and for his work as a solo artist who released the platinum-certified The Great Divide (2005) and Proof of Life (2013) which featured his first solo Billboard #1. His next solo venture reflects a new outlook after the biggest fight of his life five years and counting. With new single Purpose For Pain, one of rocks biggest names roars back to the scene with a driving, introspective new single. It is the first song from Scott Stapp's upcoming album, THE SPACE BETWEEN THE SHADOWS, set for July 2019 release on Napalm Records.
WHEN: Club Cultura Wine Club Concert & Party on Saturday, August 24th, 2019
WHAT: Doors open at 5:30pm, Dinner at 6:15, Concert at 8:00
WHERE: Perham Hall Event Center in Zillah, WA.
Concert tickets are $75.00 + tax/service fee per person. Ticket price includes dinner, two wine scrip and the Scott Stapp concert. There will be a no-host bar as well.
Club members are welcome to purchase concert tickets for friends/family. This a 21+ over event. Limited concert tickets are available: Four tickets per club membership - thank you.
Accommodations in Zillah: Camp Cultura ~ Vintage Travel Trailer Rentals @ Cultura Wine Cherry Wood B&B Zillah Lakes Inn Best Western Plus Vintage Valley Inn ~ 20% Discount Code "Winelvr"